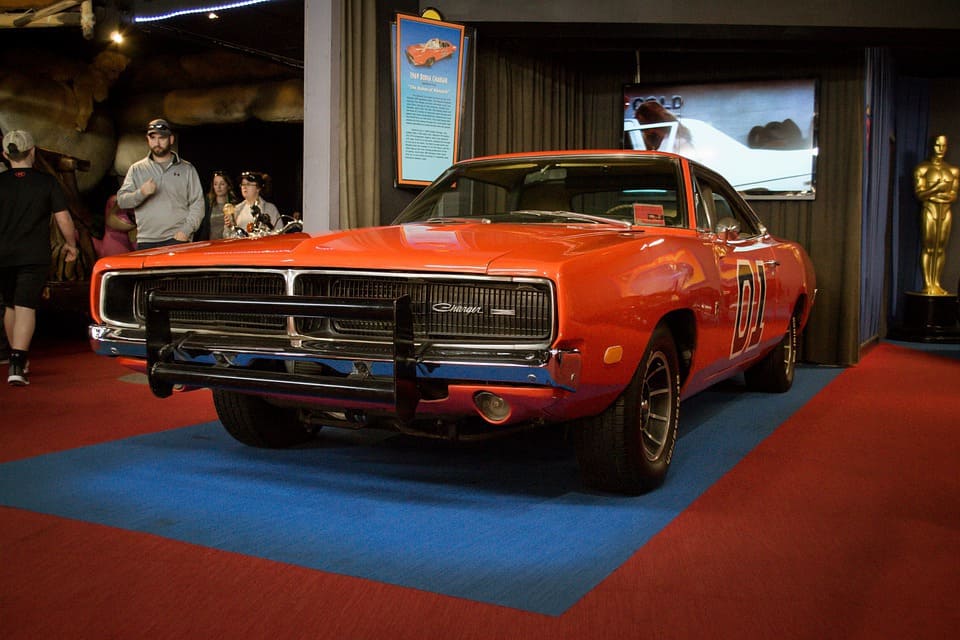 Are you about to replace the rims on your car? Besides the dimensions, you should also pay attention to other features.
Before you get rid of those regular wheels and hit up some custom rollers, take some time to figure out what size will work best for your vehicle. Once you know what size you need, you can focus on the fun stuff like choosing the material, color, design and finish.
Limit your search to wheels that are the right size. Once you've taken all the major measurements, you should have a better idea of what size rims will best fit your vehicle. Keep these measurements in mind when comparing different models. They will help you narrow down your options significantly, which in turn will make the selection process much easier.
Material
Aluminum
Choose aluminum wheels to get a good balance between fashion and functionality. Today, most aftermarket wheels are cast from alloys made of metals such as aluminum, magnesium, or nickel. Alloy wheels are strong and lightweight and can withstand heat extremely well. They also have the most aesthetically pleasing appearance because they allow for a greater variety of designs. Other benefits of aluminum wheels include improved braking, resistance to rust and corrosion, better fuel economy and longer overall tire life.
Aluminum wheels generally cost a bit more than steel wheels. Still, they will be worth it if you are looking for the best possible compromise between style, performance, mileage, and price.
Steel
Choose steel wheels, available from France Auto, if you value performance above all else. Thanks to their solid, welded construction, steel wheels are more durable than aluminum wheels. Their extra weight and ability to withstand impacts can be a big plus if it's particularly cold where you live, or if you do a lot of driving in rough road conditions. The same design that makes steel wheels so durable also makes them easier to clean, maintain and repair
One downside to steel wheels is that they don't come in as many different designs as aluminum wheels because the way they are manufactured doesn't allow for such elaborate molding.
Colored wheels
Choose colored rims if you want to add character to your vehicle. Matching the wheels to a basic paint shade is always a safe option, although you can also combine two complementary shades such as blue and yellow or green and purple if you want to mix them together. Another popular option is to choose rims that blend with other accents your vehicle may have, such as racing stripes, stickers or contrasting paint. Rim color is largely a matter of preference, so don't be afraid to play around with different combinations.
The right rims can really tie together many of your car's features, but the wrong ones can come off as tacky and unattractive. For example, rims that are one color can be a bit much when paired with a vibrant paint job in the same shade.
Finish
Choose a finish that works with your other customizations. Rims are also available in several different finishes. These include powder coated, lacquered, clear coated, bare polished, and chrome plated for a clean, eye-catching shine. Different finishes have different amounts of maintenance required and levels of protection from the elements. Again, this decision mainly comes down to what you like.
In addition to the finish itself, you'll have several gloss levels to choose from. Matte rims have a flat, subtle look and are almost gloss-free, while satin and gloss provide a few degrees more brightness, and mirror wheels are reflective enough to see yourself.
Make sure you buy within your budget. Before you get too excited about a particular set of rims, consider how much you realistically have to spend. These numbers will only increase when you start looking at high-end or fully custom designs and features.
The more bells and whistles you choose, the more money you can expect to drop on an upgrade when all is said and done. If you plan to have your rims installed by a professional, be prepared to spend extra on the rim to cover the installation costs.
If you're still not sure what size rim you need, talk to a qualified wheel and tire professional about it.
(Photo: pixabay.com)