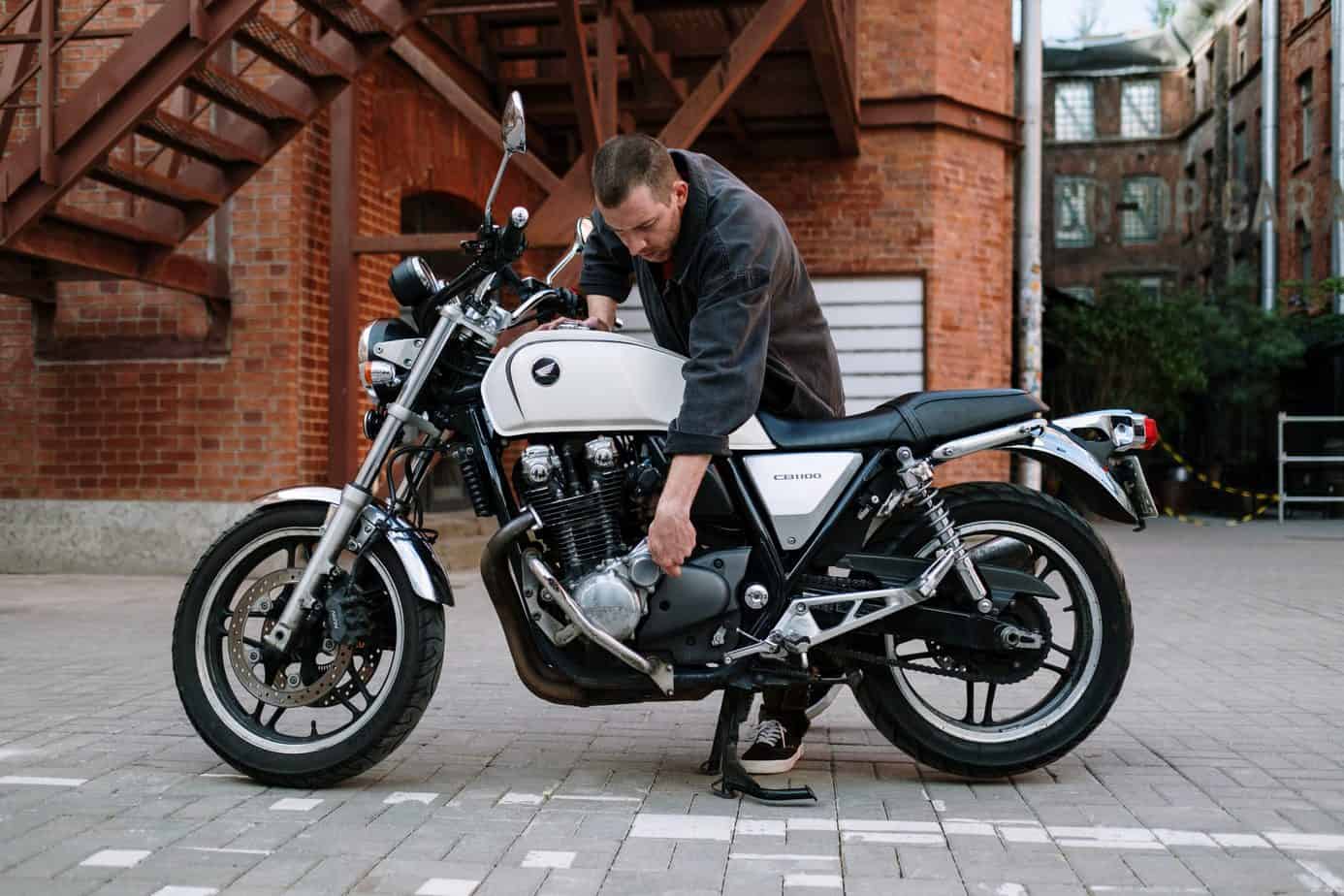 What motorcyclist wouldn't want their machine to be sparkling clean? But how to do it effectively? We suggest how to clean a motorcycle and which cosmetics and chemicals should be used for this purpose.
Every motorcyclist certainly wants their motorcycle and helmet to be sparkling clean. But how to achieve such an impeccable condition? We suggest which cosmetics and chemicals to use for cleaning motorcycles and motorcycle accessories.
On the market you will find a lot of cosmetics and maintenance products which will be useful to keep your motorcycle in impeccable condition. But which products to choose? We suggest which of them will be the most necessary.
Chain lubricant
Maintaining the chain on your motorcycle is extremely important for its proper operation. After all, chains do not lubricate themselves. That's why it's imperative that you remember to thoroughly spray each link on the inside with a good chain spray every 500 miles, as well as after a rain. You can find such a spray lubricant, either in white or clear, at https://promotocykle.pl/. Of course, if your motorcycle is belt or shaft driven, this item does not apply to you
Cleaning the bodywork
Just as important as using chain lube is regular cleaning of your motorcycle's bodywork. How to do it? It is best to use professional cosmetics for this, for example, those available at http://vertion.pl/. Such agents will not only allow for more thorough removal of dirt, but also save a considerable amount of time – fortunately, laborious scrubbing with a sponge. Then the specialized agent is enough to rinse with water. With professional cosmetics you will quickly and efficiently remove dried dirt, separating it from the surface of the motorcycle.
When washing a motorcycle, remember also to do it fragment by fragment, starting from the top. And don't forget about small nooks and crannies, such as spokes and engine fins. You can use an old paintbrush, for example, to clean them thoroughly.
Remember also that after each washing of the motorcycle, it is necessary to dry it thoroughly. This will prevent the formation of stains and streaks. How to do this effectively? You can use compressed air, a leaf blower, or old towels or rags – but it is important that they are clean and free of dust or sand.
Helmet cleaning
When talking about motorcycle cleaning products, you can't forget about cleaning your motorcycle helmet as well. This is extremely important to make sure that you ride safely. Above all, remember to clean the visor and shell regularly. The safest way to maintain the performance of your helmet's glass is to clean it with a suitable visor cleaner and prevent scratching. Using glass cleaner or alcohol is not the best idea as the visor glass may get damaged and lose its properties. Also, don't forget to clean the inside of your helmet. It will certainly provide you with much more comfort
It is also worth to mention motorcycle clothing cosmetics. It is known that in case of heavy rain a membrane is necessary, but what if you want to get on a motorcycle when it only drips? Then you can use a waterproofing treatment for your clothing. It prevents water from being absorbed by the fabrics, thus giving them good protection not only from moderate rain, but also from premature wear.
Main Photo: cottonbro/pexels.com