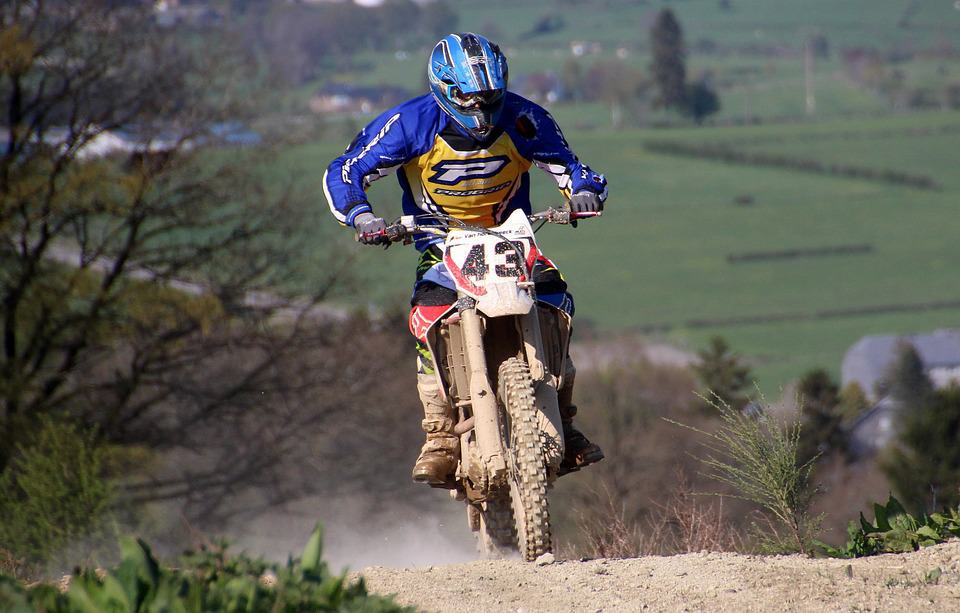 Looking for motorcycle gloves but don't know which one to choose? We suggest what to look for and present models worth attention.
Gloves are a key element of every motorcyclist's outfit. They perform many important functions, which makes them worth paying special attention to. How to choose the right product?
Basic protection of a motorcyclist: a helmet and gloves
In order to ride a motorcycle in one hundred percent safety, it is necessary to take care of the appropriate outfit. It includes such elements as boots, helmet, jacket, and also motorcycle gloves. Their role is extremely important both for comfort and for health and safety – they protect the hands from the cold, wind and damage in case of an accident. High quality gloves provide a more secure grip, so the risk of losing control of the handlebars will be much lower.
Choosing a motorcycle glove: what to look for?
There are several important things to consider when choosing motorcycle gloves. First of all, it is important to choose the right size – they should be neither too tight nor too loose, since in case of an accident they will not perform their functions properly. Before buying it is advisable to try the gloves on, which can be difficult when using online stores. In this case, you should measure the length of your middle finger and the circumference of your palm at knuckle height when you clench your fist. Most products stick to the standard measurement, however, some companies offer their own sizes – it is worth bearing this in mind.
Another issue is the length of the apron – it cannot be too short, as it is responsible for tight closing of the motorcycle jacket. Gloves should also be equipped with reinforcements and anti-slip elements. A welcome addition will be reflectors that will help increase our safety.
Finally, we should analyze the materials used. Most often leather is used, which presents great parameters in terms of durability. The exact features depend on the animal from which the material was obtained; it is commonly believed that the best quality presents kangaroo or goat skin. As far as plastics are concerned, we can bet on Kevlar, which is also used, among others, in bulletproof vests. On the market we can find many variants of sizes, materials and even colors. We present some of the best models which will make riding a motorcycle safe and comfortable.
Shima RS-1
This is a model of sports gloves that perfectly fit the shape of your hand. They present numerous protective properties, thanks to which we can be sure of the safety of our hands. They are dedicated to sportsmen, however, they can be successfully used also for tourist use.
The model was made of goat leather, which is characterized by a high level of strength and resistance to mechanical damage. In places that are particularly exposed to various adverse factors, a double layer of material was used. There is a carbon protector on the wrists and the last two fingers have been stitched together to increase safety. In addition, this model is also equipped with knuckle protectors on each finger.
A perfect fit of the glove to the hand is possible thanks to elastic inserts at flex points and a functional strap at the wrist. The Shima RS-1 is a glove which is characterized by a comfortable and convenient cut – the product will be a hit for many bikers.
Spidi X-4 Coupé
The X-4 Coupé model is a proposal from Spidi designed for sporty riding in warm weather. The gloves will be perfect for summer, when temperatures are higher – our body heats up much faster under motorcycle clothing. Thanks to motorcycle gloves from Spidi, we can maintain full comfort of riding, despite the unfavourable heat.
The X-4 Coupé has been made of extremely durable goat leather and three-layer perforated material. Similarly to the previously discussed model, we will find carbon fiber protectors here. A great advantage is the fact that the gloves allow touchscreen operation – a specially adapted material has been used on the index finger.
Solid reinforcements have been placed on the outside and inside, as well as on the sides of the hand. The X-4 Coupé Motorcycle Gloves provide a perfect fit thanks to double, adjustable hook-and-loop fasteners on the wrists. The overall design is lightweight and extremely comfortable – the ventilation holes ensure a constant flow of air, which reduces excessive palm sweating.
R-tech Robo
R-tech Robo is one of the most popular models among motorcyclists. These are certified gloves which encourage high quality and excellent protection. They are reinforced with cowhide, which is characterized by excellent durability. The inside of the gloves is lined with a soft polyester lining.
These are top-of-the-line gloves equipped with many functional elements which effectively improve the safety of our hands. Among others, we can find reinforced Calrino layers, finger and knuckle protectors and an adjustable Velcro strap. The R-tech Robo motorcycle gloves perfectly fit the shape of your hand and provide a proper level of comfort. The accordion pattern on the back of the hand and fingers significantly increases freedom of movement, which is essential when riding a motorcycle.
(Photo: pixabay.com)