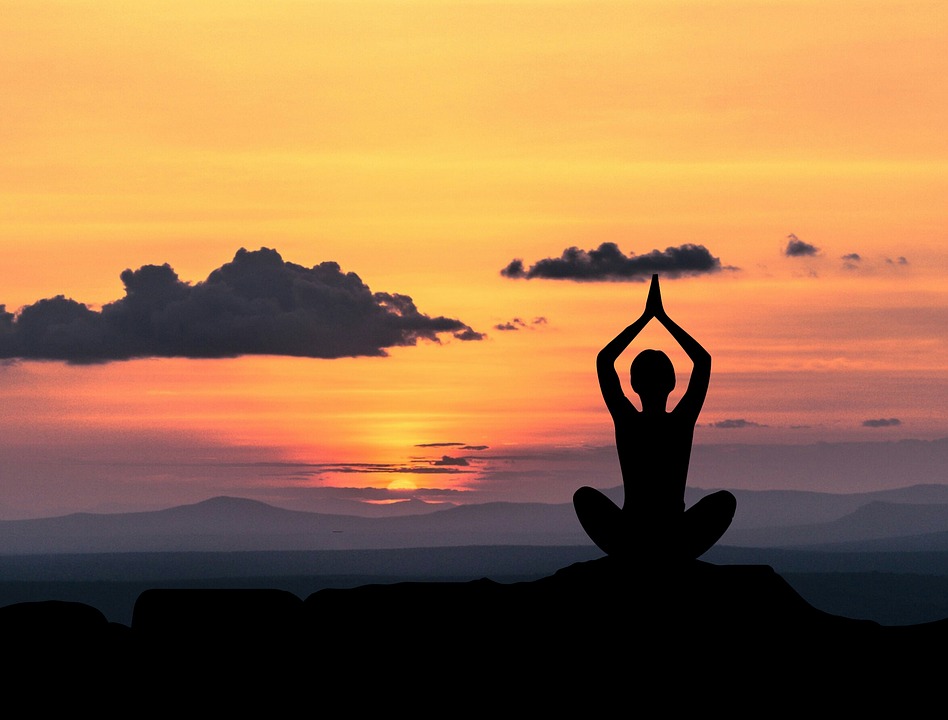 During a race, a sober mind is essential. Check out the exercises you can do!
Like any sport, auto racing requires from the competitor not only physical fitness, but also great concentration and sobriety of mind. We suggest how to help yourself before the big race!
Why do we need to concentrate when racing?
Driving a car on the streets or on the road can give the false impression that professional racing isn't all that difficult. However, there is a huge difference between driving on a straight road, at a low speed, and assuming that everyone around you is following the rules of the road and no unexpected situation is threatening, and racing.
Compare driving on the street with a wheel-to-wheel fight for position in a corner, competing at the edge of traction in a pack of a dozen or so cars that are equal or not, and you realize that auto racing is a much more engaging subject than it may seem at first glance.
Even navigating the nitty-gritty of the track on your own requires a tremendous amount of attention if you want to do it quickly. In the most competitive classes, even fractions of a second can decide whether you gain or lose several positions in the standings, so driving with millimeter precision is essential
Every pedal stroke, wheel turn and gear shift must be precise and timely if we want to beat our rivals. If we make a mistake, the consequences can end up not only in lost time but even in a wrecked car and the need to abandon the race.
A good night's sleep
Almost all studies done in schools or workplaces say that our most productive period is before noon, or more specifically, within a few hours after waking up. If our brain is to operate at its highest level, we need to give it proper rest. A long, deep sleep not only on the eve of the race, but also the day before, will give us a huge advantage at the start.
Stress or going to bed later than usual can have a very bad effect on our rest – when Finnish rally driver Teemu Suninen was tested for vitality for three days, it was discovered that meeting up with old classmates and the resulting two hours of reduced sleep reduced his ability to recover by more than half. By comparison, when he slept a full eight and a half hours the next day, his body regenerated nearly 90 percent.
Diet for the brain
How we eat has a huge impact on our ability to concentrate. The brain needs certain nutrients to work properly, and if we don't provide it with those nutrients, our performance on the track will suffer. When planning your meals, both during and before the race weekend, it is a good idea to include in your meals ingredients containing lecithin, iron, magnesium, calcium, zinc, potassium and phosphorus. It is important not to forget about any of them.
The above efforts can easily be lost if we reach for alcohol. It's not only about the evening before the competition, but the whole week preceding it. The negative effects of alcohol – even if we don't notice them – remain for several days after drinking, which is why no professional driver will allow himself a glass of wine during the preparations for the start, and will break his abstinence only after opening a bottle of champagne on the podium.
Visualize
Only having mastered the basics, we can turn to techniques that help concentration. One of the most common in sports is visualization. Before getting into the car or standing on the starting grid waiting for the formation lap, it is worthwhile to visualise in your mind the first metres of the race – pedal presses, gear changes, steering wheel movements. This will help us distance ourselves from all thoughts unrelated to what awaits us in a few minutes.
We can practice visualization also outside the competition. Although less practiced in the age of home simulators, almost any top-level driver will be able to recreate a lap of any track from memory – there is an incredible video on the internet where blindfolded driver Peter Cate precisely recreates all the steering wheel movements of his lap of the 25km Nürburgring Nordschleife using a dinner plate.
Snooze
Given the opportunity, race drivers will almost always escape from the starting grid to a quieter and more peaceful location before the start. Kimi Räikkönen was famous for doing this during his early years in Formula 1, and last year Robin Frijns is said to have made it his fifth pole position in the DTM. Remember also that in long-distance races with driver changes, sleep is important to keep your mind fresh between shifts.
Mute
If you can't get away from your duties to the fans and the media, it's a good idea to at least cut off some of the external stimuli by wearing earplugs and headphones. Well-chosen music will calm us down and put us in the right mood.
Getting in the car
There's nothing worse than panicking that you've sat in the lane or standing in a puddle and your wet shoes will be slipping on the pedals. To minimize situations that will disturb our peace of mind, it's a good idea to get in the car early and make sure you're comfortable in your seat and everything is in place.
(Photo: pixabay.com)