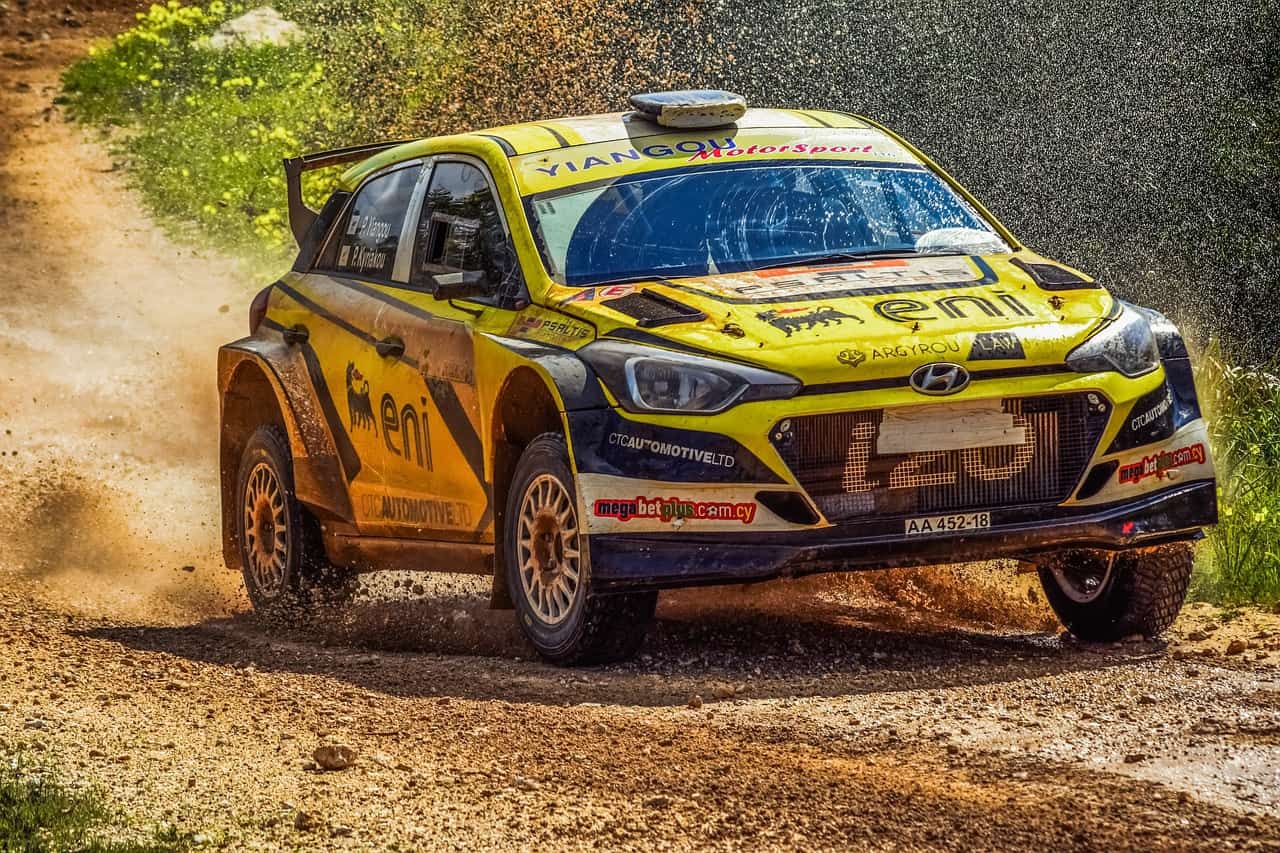 Willingness to race, helmet and a car with valid technical inspection. This is enough to start your adventure with rallies (at least the amateur ones). What next?
Willingness to race, helmet and a car with a valid technical inspection. This is enough to start your adventure with rallies (at least the amateur ones). What about later?
Many people, especially young boys, dream about becoming a second Krzysztof Hołowczyc or Robert Kubica. It turns out that starting an adventure with rallying does not have to be difficult at all. It is easier than you think. All you need is a car with valid technical inspections, a proper helmet and willingness to start in different parts of Poland. You need the right strategy, the will to fight and motivation and you can achieve a lot. It is best to start with KJS rallies
What are KJS rallies
This acronym means a lot to fans of sports driving. Practically everyone started with it. Driving competitions are organized by automobile clubs for beginners. They take place on closed roads, squares or other areas. What are the characteristics of such a race? First of all, it is legal and safe – amateurs can show their skills in professional conditions, winning interesting prizes. Interestingly, in order to compete in higher-level competitions, points earned in the KJS are necessary. You don't need a roll cage or bucket seats in Contest Driving, but you do at a higher level. In addition, a higher level also means higher fees. You already know that your adventure with rallying should start with KJS.

Changes in the car prepared for KJS
It is known that if you want to succeed even in the lowest ranks of races, you need to change your car a bit. Here are some examples of how to make getting higher places easier

firmer suspension

– the key to confident and fast cornering. Remember not to overdo it though. Polish roads will call you to order immediately,

change of front axle geometry

– it is worth betting here on a slight "negative" in the front, so that the car also better negotiates each corner,

changes to the engine

– a contentious issue. Higher power can make the ride more enjoyable. However, sometimes the weaker vehicle can beat the more powerful ones. Focus on the engine only after major changes,

invest in seats

– bucket seats are the best. In corners you will not be thrown around like a rollercoaster
Costs of taking part in KJS
We're not talking about huge sums of money here. The entry fee fluctuates around 100-200 PLN, so the race itself is available to virtually everyone. To this should be added fuel and possible repairs after the start. In fact, these are the only costs. Well, unless you want to tune your car, as described above. These changes will certainly help, but are not necessary. How does it look like? Engine tuning alone costs more than 2 thousand zloty. Deducting this unnecessary change you have to reckon with 5 thousand zlotys if you are thinking about front bucket seats, firmer suspension and change of front axle geometry

Where to start?
It turns out that you can compete in Contest Car Driving in many places in Poland. Automobile clubs are many, so you will not have problems with the choice. For example Speedway Wanda in Krakow, Team Szuster in Kielce, the Leszczynski Byki in Poznan or the Auto Club of Polish Journalists in Warsaw. Each of these organizations regularly organizes KJS – follow them on Facebook, check their websites and you will be up to date. You'll find out about the rally much earlier, but remember that in many cases the number of places is limited, so sign up and pay the entry fee early. In fact, that's all it takes to get started with rallying. You don't even have to invest in a car – just a few hundred zloty for the entry fee and fuel will be enough for you to taste victory in an amateur rally class.
(photo: pixabay.com)