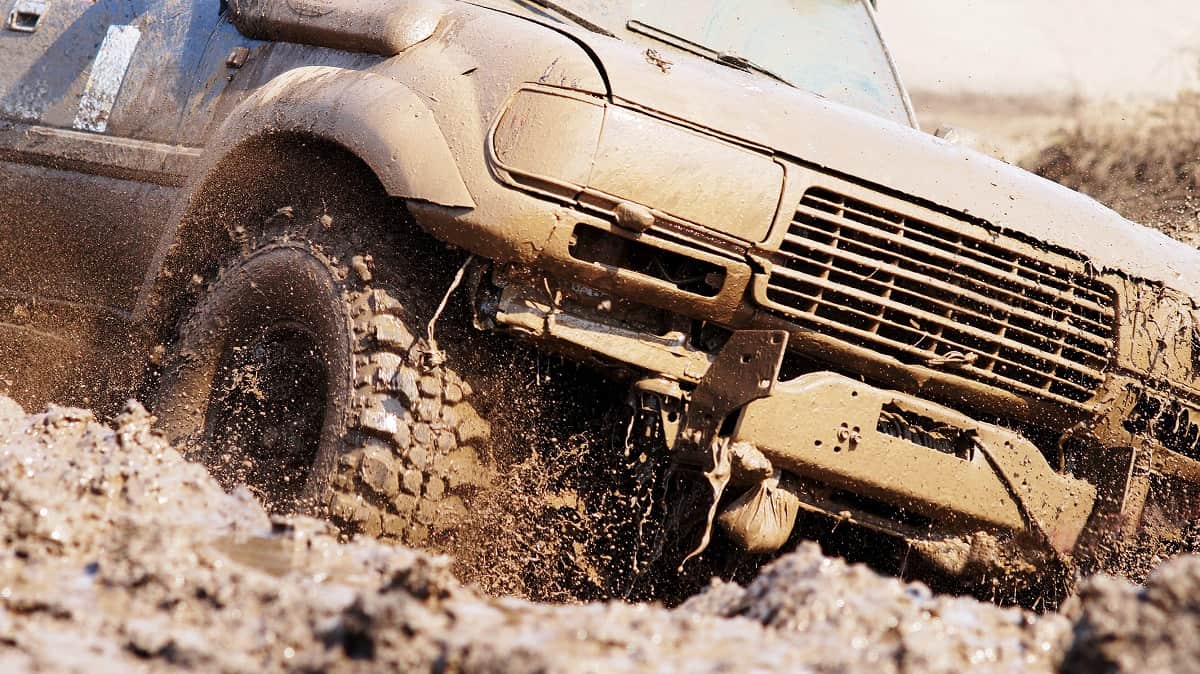 The editorial office is not responsible for the content of the article and the personal views of the author.
Off-road expeditions are adrenaline and unquestionable pleasure
Off-road expeditions are adrenaline and unquestionable pleasure. However, there is also a risk of getting stuck in muddy or boggy terrain. Check how to handle such situation quickly and without additional problems!
Winch – what is it and what is it used for?
Off-road enthusiasts know how important are various tools, which often turn out to be the ultimate rescue in a dangerous situation. One of the most important is a winch, which allows to pull a buried vehicle out of trouble. During motor sports it often happens that a car gets stuck so deeply in sand or mud that it is not able to leave without help. Similarly, when the car gets stuck in difficult terrain. In each of these situations winch will be irreplaceable. It is a tool that will allow you to get your off-road car out of trouble and enable you to help other cars.
Winch is an extremely practical device, which will be useful for both experienced and novice off-road enthusiasts. This inconspicuous element mounted in the vehicle will be an additional protection during the off-road trip.
Types of off-road winches
On the market we can find various winches, so everyone will find a device best suited to his individual needs. If we are looking for an off-road winch, it is worth considering choosing an electric one, for example. The main types of winches are:
Mechanical winches – it works thanks to an internal combustion engine, it is practical and easy to use. It helps to get the car out of almost any off-road oppression;

Electric winches – ideal for off-road enthusiasts. They are light, easy to use and very functional. At the same time, they are not as expensive as mechanical winches, although they perform equally well in difficult terrain;

Hydraulic winches – very rarely used in off-road. They are durable, but quite heavy. Winches of this type can be used in motor sports, but then it will be necessary to perform a special hydraulic installation.

What to consider when choosing a winch for motorsports?
After selecting the type of winch, we can buy one of many models available on the market. However there are several important aspects to consider. When choosing a particular winch, we should focus on those models that have a high pulling power, for example, twice the weight of our vehicle. We can point out the most important question when it comes to car winches – how to choose the right winch power?
Most of this type of equipment does not undergo off-road tests, so not all of them will perform equally well in them. The power of a car winch should always be adjusted to the weight of a car. A small vehicle with a small alternator does not have to have a very high power winch mounted, because we will not be able to fully use the latter. What's more, each good winch should have approvals and all required certificates allowing for work in difficult terrain.
It is also definitely important to buy winches only from known and experienced manufacturers. Guarantee of the best quality and reliability is the basis of every device that is to stay with us for a long time.
Photos: materials from the customer