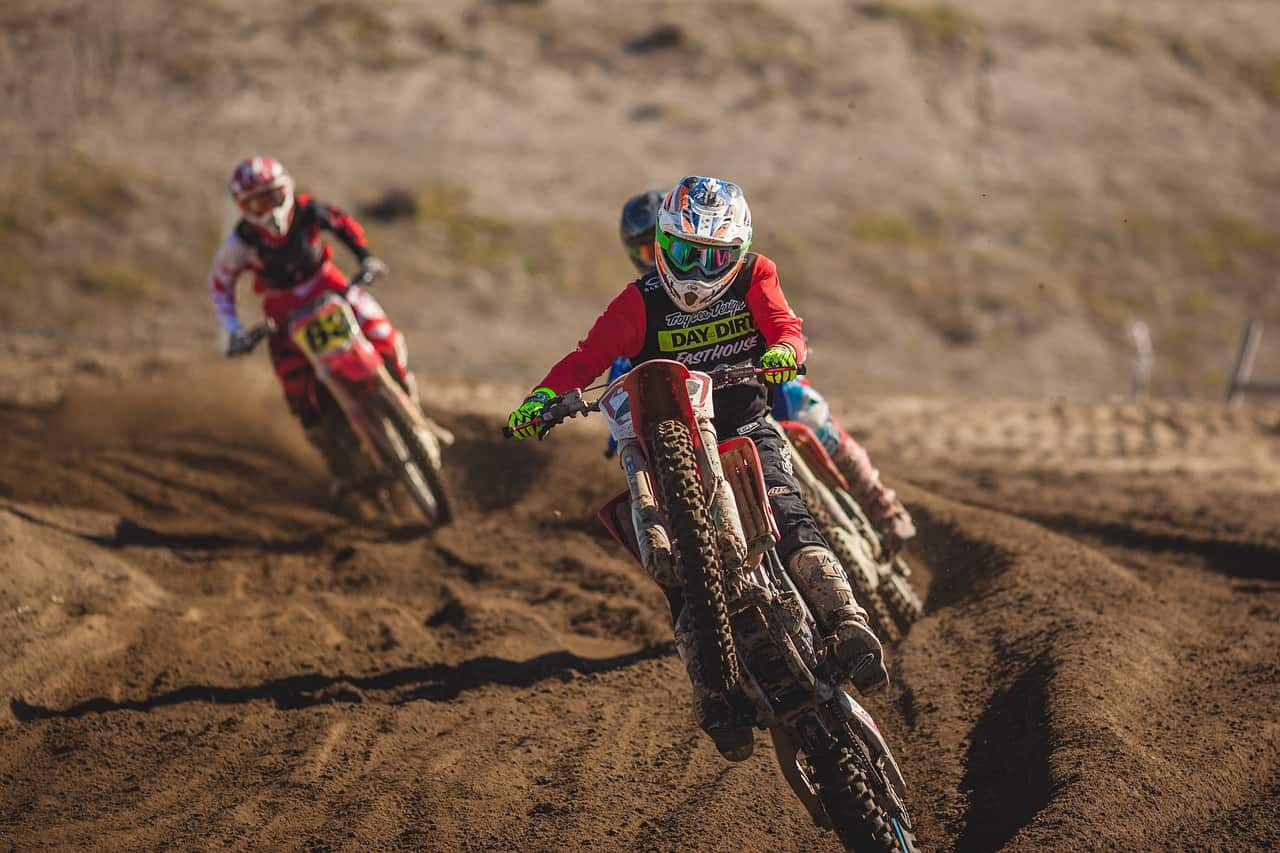 Racing motorcycles are an attractive offer for fans of thrills. To drive some of them you need an A1 licence - here are the best models from this category.
Riding a fast motorcycle is a great pleasure. The adventure with the motorcycle of your dreams can begin at the age of 16. Here are the recommended racing motorcycles for category A1.
Category A1 – requirements and limitations
Before we even get the opportunity to drive a car, we can move around a number of other vehicles. These are mainly unicycles – at the age of 10 years we can apply for a bicycle card, and 14-year-olds have the opportunity to drive a moped or quad with a weight of up to 350 kg and a maximum speed of 45 km/h. At the age of 16, students can take the A1 driving test. If the candidate is not yet of age, a written consent from a parent or legal guardian is required. At this age we can additionally apply for category B1, which includes full-fledged quads, and T – entitling to drive an agricultural tractor.
It is worth mentioning that the preparatory course can begin three months before your sixteenth birthday. After completing all the lessons and passing the exam we receive a license that allows us to drive unicycles with a maximum engine displacement of 125 ccm and power of up to 15 hp (11 kW). Additionally, the power to weight ratio must not exceed 0.1 kW/kg.
Motorcycles that are within the prescribed standards can be a great way to get used to different traffic situations in a pleasant and relatively safe way. It's also a chance to gain confidence on the road and develop automotive passions.
Racing motorcycles for category A1 worth special attention
Although the A1 license significantly limits the pool of motorcycles that can be used, we can still find many proposals for longer routes that will allow us to develop high speed. Leading manufacturers strive to fit the greatest potential in these modest units – a definite advantage here is the low weight of the vehicle. We present a group of five motorcycles that comply with the requirements for category A1, and at the same time offer an extraordinary experience for fans of fast riding.
Barton Hyper 125
The motorcycle of the Barton brand is a relatively new model on the market. People who have already had contact with it appreciate its dynamics and numerous possibilities both on the road and in riding on more demanding surfaces. Barton Hyper 125 is equipped with a single-cylinder engine with electric foot-start. The fuel tank capacity is 13 liters, and the maximum power of the drive unit is 9.7 hp. The four-stroke engine is air-cooled.
2020 Keeway RKS 125
This is a complete novelty in the automotive market that is worth more attention. The Keeway branded unicycle has a single-cylinder engine with two valves, air-cooled. Its maximum power is 11.4 hp. The motorcycle has an electric start. The fuel tank capacity is equal to 16 liters. The aerodynamic design makes the presented motorcycle excellent for fast riding.
Zipp VZ-6 2018
Zipp's unicycle is one of the more popular motorcycles of recent years. The model has a four-stroke, single-cylinder engine with two valves, air-cooled. Its maximum power is 10.88 horsepower, and the speed it is able to reach is equal to 90 km per hour. The Zipp VZ-6 motorcycle has electric and mechanical starting. The fuel tank capacity is 19 liters.
Suzuki GSXS 125 2020
Suzuki GS XS is one of the most popular motorcycles of the last season. To drive it you only need a driving license category A1. The bike has a single-cylinder, four-stroke liquid-cooled engine. Its maximum power is equal to 15 hp, and the fuel tank capacity is 11 liters. The featured model has disc brakes both front and rear
Keeway RKR 2019
Keeway company appears for the second time in the presented list. This time the model described is the Keeway RKR 2019.A relatively new motorcycle has found many supporters among fans of unicycles. The RKR 2019 model has a single-cylinder engine with four valves, liquid-cooled. Another feature is electric start, and the maximum fuel tank capacity is equal to 15 liters. The power output of the vehicle is 12 horsepower.
Popular motorcycles that you can drive, having a category A1
Unicycles have a sizable fan base, with more and more fans every year. Category A1 is very popular among people who are not yet 18 years old. This is an excellent way to develop a passion for motorization despite your young age. Despite the low engine capacity, many of the motorcycles that can be driven with an A1 license are quite powerful and able to reach high speeds. Vehicles of this type are also a good way to gain valuable experience in road traffic. Of course, we can't forget about safety – riding a motorcycle naturally involves some risks that we need to keep in mind.