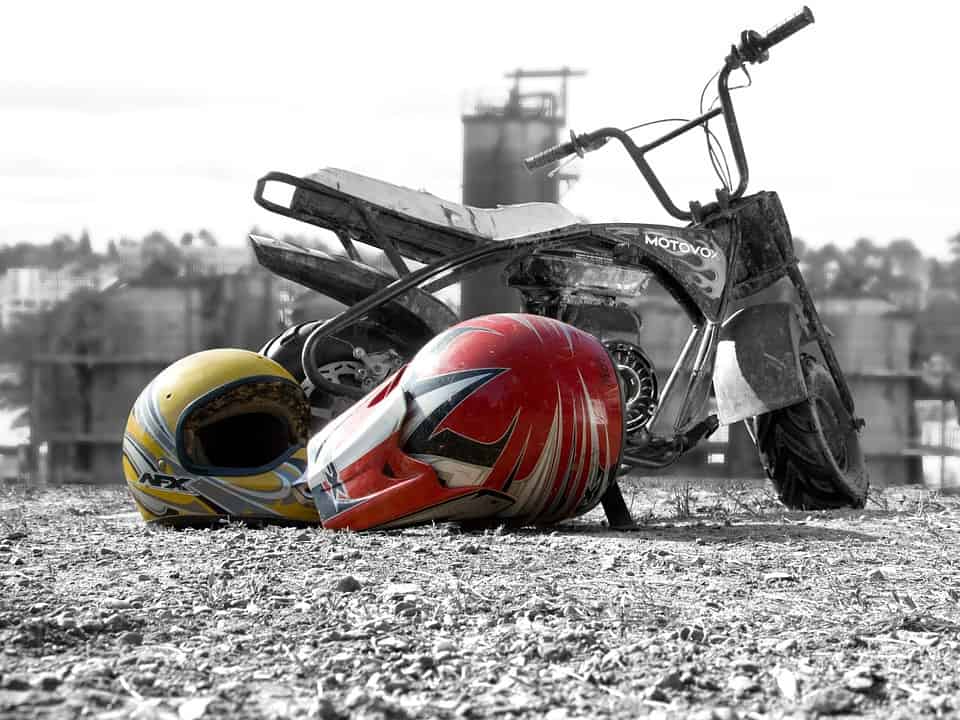 Small unicycles are more than an internal combustion toy. Few people know that there are micro MotoGP races around the world for the really big bucks. See what you should know about this category of racing!
Micro MotoGP is an interesting category of motorcycle racing, which, contrary to appearances, is not dedicated to the youngest. Although at first glance it may look rather grotesque, there is absolutely nothing funny here! Check out what mini motorcycle racing is all about!
The origins of
Just like go-karts, the first mini bikes were built by enthusiasts from parts found in garages. It is worth noting that they were first used in drag racing in the 1950s. They felt like fish in water there, because they allowed extremely good maneuvering on narrow roads. Compactness was also important – a mini bike takes up as much space as a small bike in a trailer or in the back of a pickup truck.
Mini bike owners were happy to go on casual urban rides, but many children liked the idea of owning a mini bike, and amateurs began to create their own designs – and that was enough to set the avalanche in motion. In June 1967, Popular Mechanics published an article with plans that all you needed was a lawnmower engine and a welder! From now on, everyone could afford their own unicycle, which conquered America far and wide
Types of mini bikes
Over time, thanks to the imagination of fans of micro unicycles – separate types of these machines were distinguished. What are they exactly?
Pocket bike
It is this kind of mini bikes that is the main topic of this article. Pocket bikes look very similar to a racer and are used for riding on go-kart tracks. Usually their height is 50 cm and their length rarely exceeds one meter. The power unit is usually a two-stroke engine with a capacity of 30-50 ccm and generating 4.5-6 horsepower. Maximum speed ranges from 30 to 64 km/h
It is worth noting that pockets are also produced with gasoline four-stroke engines and in electric versions. Four-stroke models with a capacity of 110 ccm are called Super Pockets. Typical pocket models include the X7, X15, X18, X19 and X22. The popularity of these types of mini-motorcycles has increased with the availability of cheap pockets imported from China – a phenomenon known in many industries.
Super pocket
The Super Pockets mentioned earlier are very similar to regular pocket bikes, but feature a greater height. While still smaller than traditional motorcycles, their seats are about 30 to 60 centimeters taller than the original.
What do they run on? Two-stroke engines with capacities starting from 47 to 110 ccm in four-stroke engines. This type of mini racer can reach a dizzying speed of 100 kilometers per hour! Similarly, most Super Pockets are made in China and are powered by Honda engines or their faithful copies.
Pit bike
Pit bikes are nothing but a miniature version of cross bikes, which are used for off-road riding. Their technical specifications are similar to traditional pocket bikes. Pit bikes gain fans among motocross enthusiasts as recreational toys for rides after training.
Mini chopper
And finally, a type of mini motorcycles, which, apart from aesthetic value, does not find much use in motorsports. We must admit, however, that it is the choppers that stand out most among the mini motorcycles – it is hard not to pay attention to the miniature version of Harley-Davidson. It is certainly hard not to smile at the sight of such a predatory machine.
Mini Motorsport
When it comes to mini motorcycles and motorsports, Pockets and Super Pockets, which are used in racing series on go-kart tracks, play the biggest role here. It is great fun combined with a touch of competition and grotesqueness that repays all hardships. Pit bikes, on the other hand, are motorcycles used mainly by younger motocross adepts who are planning their careers. Small power and dimensions allow for a more comfortable use of the motorcycle.
(Photo: pixabay.com)