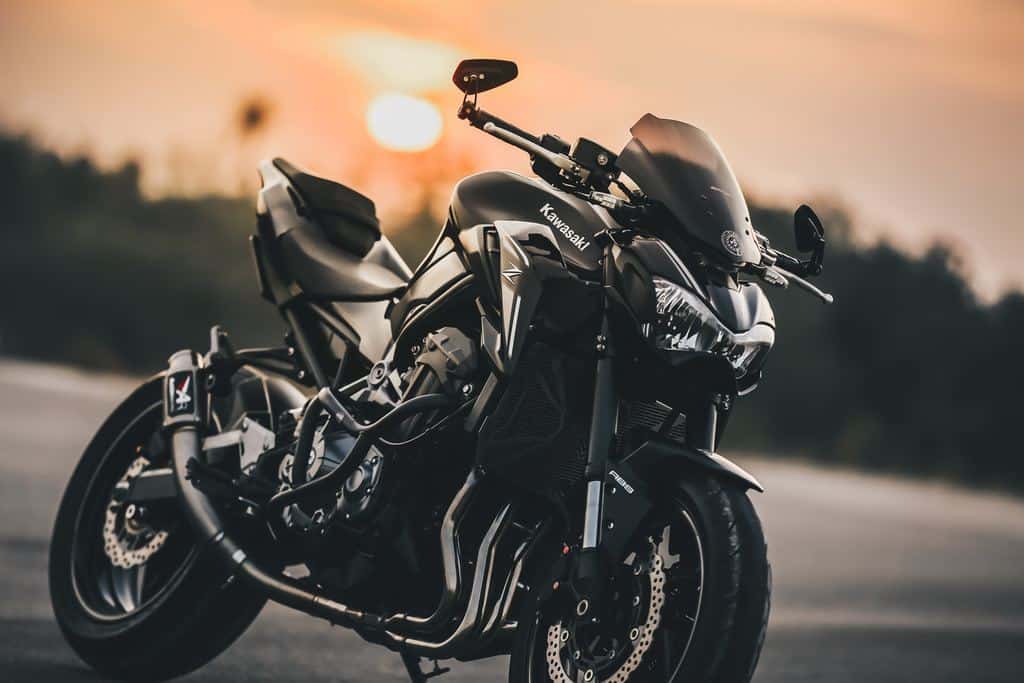 The editorial office is not responsible for the content of the article and the personal views of the author.
A good motorcycle helmet is the most important piece of equipment for a motorcyclist.
A good motorcycle helmet is the most important piece of equipment for a motorcyclist. First of all, it has a protective function. When choosing a helmet we should save neither time nor money. It should be very well matched to our body structure and requirements.
Why do you need a helmet?
Helmet provides motorcyclist with safety. End, period. It is one of the few elements that can help the rider of a motorcycle during a collision or overturn. Additionally, wearing a helmet while riding a motorcycle is required by law. Specifically, Article 40(1) of the Act of 20 June 1997 Road Traffic Law sanctions riding in motorcycle helmets. There is a fine of 100 PLN for not wearing a helmet. Despite the scandalously low price for the lack of such an important element for a motorcyclist, it is very rare to find a rider on Polish roads without a protective helmet.
Motorcycle helmets in our store are selected by specialists. We are motorcyclists ourselves and we know how important a visor or comfort resulting from properly selected size is for safe riding.
Types of motorcycle helmets
On the market the choice of motorcycle helmets is very large and everyone will find a motorcycle helmet which meets their requirements. Both budget requirements – we can find in the offer both cheap and premium helmets, as well as requirements for the style of riding or additional accessories. It doesn't really matter whether we choose a helmet for a beginner or for an experienced rider. The differences are primarily based on riding style and possible awareness of additional equipment.
Modular helmets
This is a kind of 2 in 1 helmet, which combines the advantages of an open-face and integral helmet. They allow you to change the functionality of the helmet according to your needs and conditions. In the city or when commuting to school or work, we can use the function of an open-face helmet. We take out the lower part and feel the wind and sun on our face. If we go on the road or on the track, we put on the lower part and our modular helmet turns into an integral one. You won't feel the wind on your face, but you will have much better protection. Modular helmets have a modern ventilation system, so despite the lower part being on, we won't be hot in it. It's the most universal type of helmets, adjusted to individual needs of users.
Open-face helmets
Riding on a scooter or in the city, this is the perfect environment for an open-face helmet. This comfortable product has a clasp that protects the head and increased thermal comfort due to much more ventilation through the lack of a jaw. It is very common to see these helmets on cruiser or cafe racer motorcycles. They fit very well to the style of these motorcycles. Additionally, open-face helmets are lightweight and have a good field of vision. On the other hand, they are not suitable for fast riding, as they do not provide enough safety, which is why the combination of open helmet + scooter is so successful, as high speed is not achieved on it.
Helmets with retractable jaw
Lift jaw helmets are very similar to modular helmets in terms of versatility. They are designed to be able to lift the jaw when riding around town or not have to remove the entire helmet when visiting a gas station. They usually have a sun visor, and are designed to allow easy installation of an intercom.
Helmets with an integral jaw
According to experts, integral helmets provide the best protection in case of impact. The shell of the helmet is made of a single cast of material. Integral type motorcycle helmets are cast from thermoplastic, a mixture of fiberglass + organic, and the most expensive helmets from carbon.
Cross and enduro helmets
Specific helmets for off-road riding. They must protect the rider's head both from falls and from rocks, which are often found in such terrain. Helmets must be sized to fit the rider's head and be lightweight and comfortable. Unlike integral helmets, we must sacrifice aerodynamic design in favor of structure and weight, which must not be too much so that the helmet does not strain our head and spine when riding over bumps.
Adventure Helmets
At first glance it is very similar to enduro or cross helmets. However, Adventure helmets are designed for heavier tasks. They should have a sun visor, and proper padding is also important. These products will work well on a motorcycle while riding around town, as well as in rough terrain. It is a combination of enduro and integral helmet. It has a visor that protects you from branches, but it does not have a place for goggles. Adventure type helmets have a built-in visor.
Which motorcycle helmet to choose?
The most important element is common sense. The products available in the store from recognized manufacturers allow you to choose the right helmet for each motorcyclist. The type of helmet is the basic element that should be matched. We need to be aware of the type of motorcycle we own, the type of riding and its conditions. The size of the helmet also matters, it must fit our head, the clasp must not cut the skin and the shell itself must not make us uncomfortable. In order for the motorcycle to do its full job, we choose helmets at the same time that will also allow us to do so. The type of helmet with a lifting jaw or the type of modular helmet are the best examples of this. When choosing products for motorcycle, it is worth noting whether the helmet has a visor and filters.
Main photo: customer material