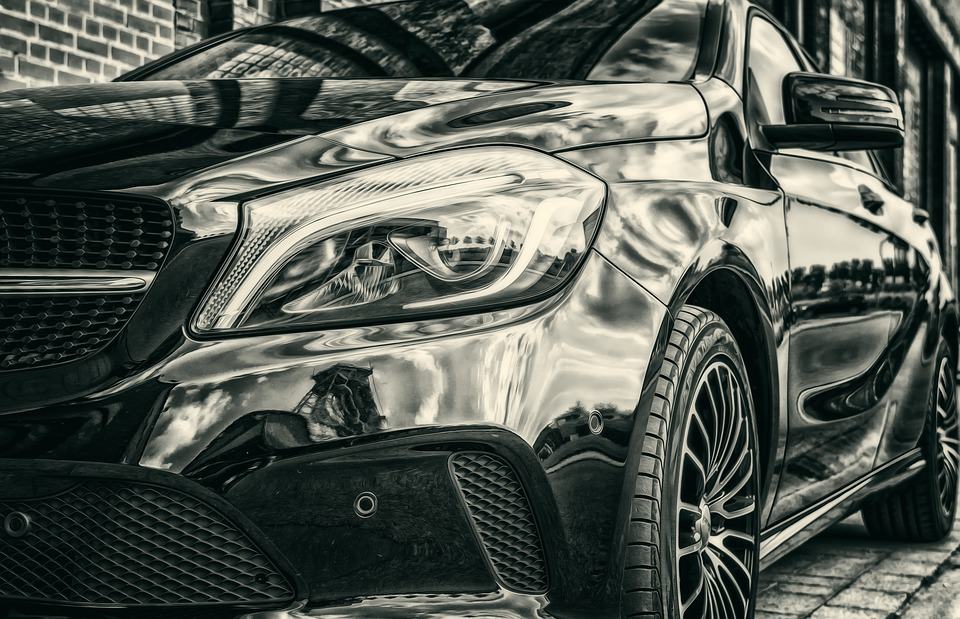 There are plenty of suspensions on the market that have been developed using the most advanced technologies. Check which suspension is right for you!
With the continuous development of suspension technology, the automotive industry has developed a variety of suspension parts and upgraded them to meet different performance requirements. The variants listed below integrate the most advanced automotive measures, are highly regarded and provide ideal components for everyday drivers and enthusiasts.
Skunk2 PRO C
Skunk2 PRO C are equipped with state-of-the-art suspension technology that provides exceptional ride stability and handling. What makes them one of the best adjustable suspension systems is their 12-way adjustable damping and affordable price. They are ideal for both high-performance street car owners and competition racers. Offering independent preload/ride height adjustment, the Pro C is hard anodized and equipped with aluminum springs that provide outstanding corrosion resistance. This type of replacement for the original car springs will be a great choice.
Eibach Pro Street
The Pro-Street series offers sport lowering springs, each equipped with an easy-to-use adjustment knob that lowers or raises the ride height of your vehicle to your preference. Use the knob to lower all four corners or adjust the ride height from front to rear or side to side for maximum ride comfort. The Pro Street S version of these kits offers sporty performance and a comfortable driving experience within the normal range. So if you're looking for optimal suspension performance without sacrificing comfort, trust Eibach and invest in a Pro-Street kit.
Bilstein B16
Designed to be the ultimate race-inspired suspension, the Bilstein B16 is one of our top choices because of its slow-adjustment approach, allowing for both a better driving experience and greater comfort. Tested on the road under extreme motorsport conditions and integrating superior race-tuned suspension technology, these kits offer parallel mechanical rebound and compression settings. The fact that optimum flexibility can be achieved in ten clicks enables Bilstein B16 kits to adapt to different driving conditions. At the core of each of these performance coilovers is Bilstein gas pressure technology, Triple-C technology and Bilstein single-tube inverted technology.
Tein Super Street
These affordable Super Street series shock kits from Tein are designed for riders looking for better handling on the street and on the track. The kit provides 16-way adjustable shocks, compression and rebound combined. With a twin-tube design and powder-coated steel shock body with galvanized threaded sections, these kits are durable. The shortened shell housing provides optimal piston stroke functionality, which in turn results in lower ride height and increased traction on the track. Incorporating advanced suspension technology, Tein Super Street shock kits are perfect for you if you want to improve your everyday riding experience while enjoying the occasional track day.
HSD Monopro Monotube
The Monopro is a class-leading masterpiece that offers a well-balanced combination of performance, adjustability and comfort. Easy to install and easy to adjust, the Monopro will give your vehicle more compliant and controlled handling. These are the reasons to choose the Monopro Series, but that's not all. In addition to providing an unparalleled range of adjustability and performance, Monopro HSDs have optimized the latest suspension technology as they offer increased cornering grip and better steering and braking response in one package.
KW Suspensions
KWlowering springs are designed to give your ride unlimited sporty individuality along with maximum performance and comfort. These advanced threaded springs are factory tuned for easy adjustment of suspension height, rebound and compression. Another interesting fact is that the Variant 3 threaded suspension kit undergoes extensive testing on country roads, highways and even famous European race tracks before entering the KW suspension product line. These custom adjustment kits from KW are extremely popular with sports car manufacturers, tuners and drivers around the world.
(Photo: pixabay.com)