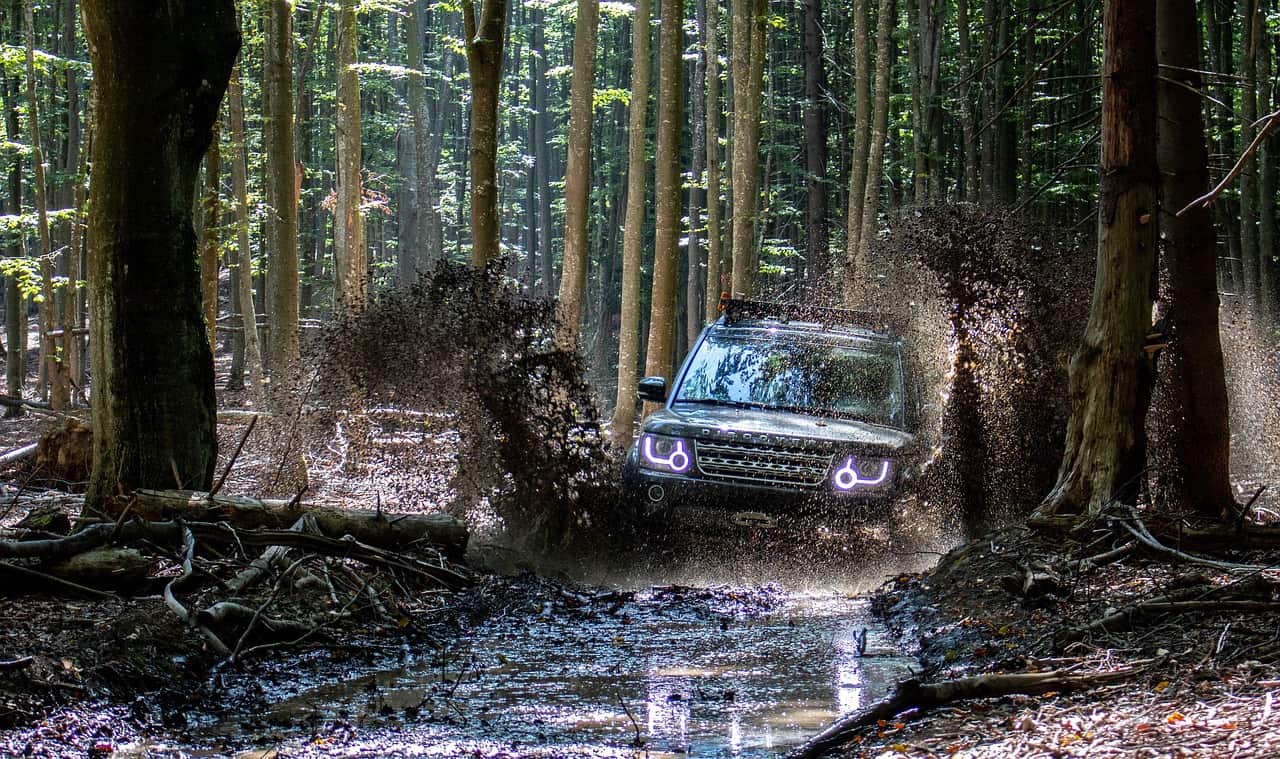 Are you bored with crowded city streets? It is time to start your adventure with off-road. For off-road enthusiasts it will be an unforgettable experience
Are you bored with crowded city streets? It is time to start your adventure with off-road. For off-road enthusiasts it will be an unforgettable experience
What is offroad?
Offroad is a motor sport which consists in driving an off-road vehicle on unpaved roads. ATVs, snowmobiles, and also cross and enduro motorcycles are very often used. The term "offroad" comes from English and literally means "off the road". The sport falls into several categories:
Cross-country offroad – this is the most common form. It involves traversing trails with obstacles such as steep descents, pits and rivers

Rock crawling – literally translates to "rock crawling." Locations to ride include boulders, rock piles, and difficult mountain trails.

Cross-country – speed rallying, exemplified by the extremely popular annual Dakar Rally, for example.

4×4 tourism – travelling off-road in an off-road vehicle.
Off-road rallies organized in Poland are dedicated to both professional drivers and amateurs who do not have a rally license. The events are open, which means that you can join them at any time.
A rally licence will only be required if you want to take part in the Polish Cross-Country Car Rally Championship organised by the Polish Motor Association.
First offroad – necessary equipment of the vehicle
Rally and off-road expeditions are quite a challenge, especially for an amateur. On the route we can encounter various surprises and dangers. That is why proper preparation and equipment of a car is so important. What should we take with us?
First aid kit
This is obligatory equipment of every car, especially if you start adventure with offroad. It should be equipped with high quality assortment, including first aid manual, scissors, vinyl gloves, rescue blanket, triangular sling, bandages, plasters and sterile compresses. On longer trips you will also need hydrogen peroxide and pain gel.
Navigation
A compass and a basic map may not be enough for long-distance travel. For off-road driving you will need a device equipped with topographic maps. Among offered products, Garmin navigation is the most popular one. It allows to plan the whole trip exactly on the roads we choose. It also has a function to save the entire route, modify it and share. A very big advantage is also resistance to dust, water and other dirt, which are inevitable during off-road driving.
Tow rope
During complex crossings, a tow rope is essential. When choosing the right product, pay attention to the strength of the rope so that even the heaviest off-road vehicles can be pulled out with it. Before using a tow rope or kinetic rope, it's a good idea to make sure the hooks are attached to the car, as they may not be able to withstand the heavy load and be torn from the frame
Proper clothing
In off-road conditions proper clothing is an absolute must. When going on a long journey, we will often be exposed to extreme weather conditions. Protective gloves, cap, warm jacket, thermoactive jacket, waders and wellingtons will be especially useful. It's also worth having a spare set of clothes in the trunk, as we will certainly not have access to a washing machine. When it comes to footwear, ankle-high boots with non-slip soles are ideal. They should be resistant to water and mud
Tent and sleeping bag
Off-road expeditions can last up to several weeks, so it will be necessary to bring a suitable tent and a sleeping bag. The conditions in which we will be resting can be different, sometimes far from ideal. Among the products on offer, rooftop tents are very popular. They offer the possibility of camping wherever our car can reach. They are usually waterproof and provide good ventilation on hot days. These tents should be equipped with a mosquito net and a ladder that allows you to climb onto the roof of the car
What else can be useful?
In addition to the above-mentioned items of equipment for off-road vehicles, you may find equally useful things such as:
fridge,

compressor,

winch,

bumpers,

trunk,

canisters,

cases,

tape.
The decision to take them on a trip mainly depends on the nature and length of the trip and what kind of car we drive. The most important thing should be to ensure the safety and comfort of the ride, so that the trip turns out to be a fantastic adventure, not a bad memory.