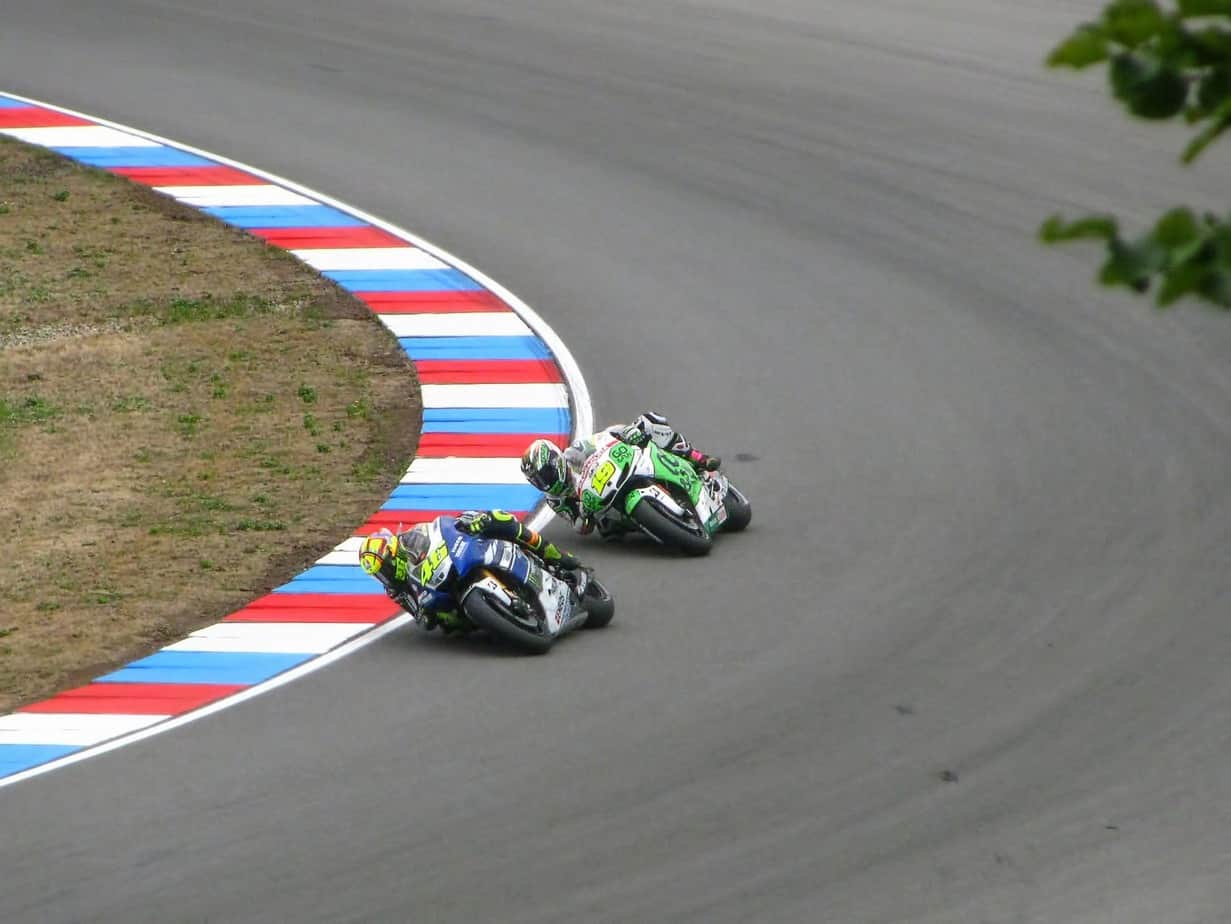 Motorcycle enthusiasts can start their adventure with racing and rallying. We check what to do!
Motorcycle racing attracts numerous fans from all over the world. Many people would also like to try their hand at this type of competition – how to get started?
Obtaining a motorcycle racing license
As young as thirteen can compete in motorcycle racing. Participating in a smaller motorcycle event is a great way to start their adventure with this type of sport. The first task an amateur motorcycle racer faces will be making the necessary license. What does this process consist of? It is necessary to pass two exams – theoretical and practical.
In the first one, knowledge of sports regulations will be necessary, and in the second – completing a race. This must take place within the District Championship or Polish Cup. Obtaining a license must be combined with a medical certificate of health, which allows the participation in rallies and races. Often the exclusion here may be a large defect in vision or neurological problems.
Necessary equipment
Obtaining a license and medical certificate allows you to take part in races and rallies. However, this is not the end – we must equip ourselves with several key elements of equipment. First of all, a proper suit and helmet are essential, but it is also worth buying a few gadgets for the motorcycle itself. Although they are not required, they will definitely make reaching for new targets easier.
In order not to damage the original plastics, it is worth investing in racing fairings. This is not a cheap investment – we have to spend about one and a half thousand zlotys. Carbon valve covers, whose price is usually about seven hundred zlotys, will also be useful. Additionally, you should equip yourself with crash pads, which limit losses in case of a possible accident. In this case it is not worth saving, especially due to the fact that appropriate products cost only about two hundred zlotys.
In addition, it is worth equipping yourself with an aluminum frame front fairing and a sports steering wheel. Here we have to reckon with the expense of about a thousand zlotys. One of the important elements is also a steering damper. The price here varies depending on the specific model of the motorcycle (from a thousand to two thousand zlotys).
Of course, this is not a closed list – there is much more useful equipment. Another piece of equipment which is definitely worth investing in is an exhaust system, the replacement of which costs several thousand zlotys. It will also be a good idea to invest about five hundred zlotys in brake hoses and brake fluid.
Involvement of the motorcyclist
Just as in the case of car racing, motorcycle racing involves a relatively large financial outlay. However, this does not matter as much in lower level events – in this case, commitment and the ability to learn from one's mistakes are of great importance. These are skills that can potentially come in handy when competing at a higher level.
It is worth remembering that the greatest learning often comes from your own failures and falls. You have to reckon with long trainings and learning to overcome not only the designated route, but also your own weaknesses. The beginning should always be a thorough theoretical preparation. Racing requires not only physical strength and knowledge of the vehicle and the route, but also mental toughness and concentration.
Polish Motorcyclist Union
Polish Motorcycling Association (PZM) is a Polish sports association which unites motorcycling enthusiasts by means of automobile clubs and sports clubs. The association aims to develop motor sport – not only motorcycling, but also cars, speedway and karting.
Polski Związek Motocyklowy facilitates participation in races and rallies, and maintains a calendar of events in which drivers can take part. It is a kind of treasury of knowledge for lovers of two (or four) wheels. It is worth looking at them for information on various sporting events. There are records of nationwide events, such as the Polish Cup, and the PZM Regional Boards have knowledge of events taking place at the local level. This is a great way to start your racing and rallying adventure
Before each event you need to read the event regulations, pay the entry fee and familiarize yourself with the general rules for specific events.