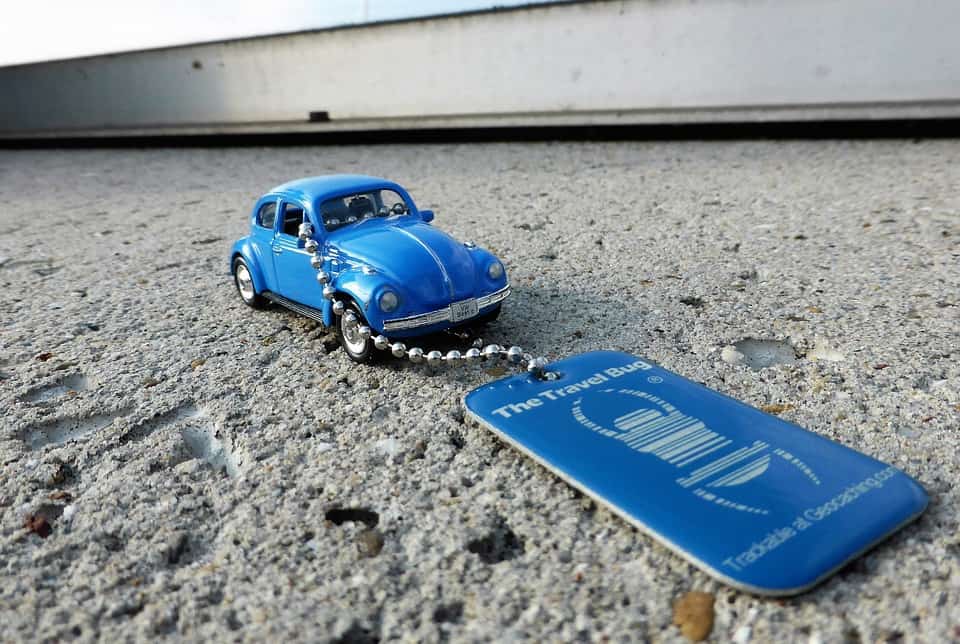 A gift for a racing fan or an interesting new gadget for your own collection? Now it's not a problem anymore! Check out our suggestions.
If racing is your passion, you definitely want to surround yourself with gadgets that will remind you of it. What can you find on the market? We suggest!
Virtual racing maniac
If you have a racing game maniac at home or among your friends, you will surely find many racing gadgets perfect for him or her as a gift – it all depends on your budget and the size of your wallet. A steering wheel is a perfect way to make our player feel like he is driving a real car. Depending on the model and the price, such a steering wheel is capable of rendering the physics of the driven vehicle in more detail. Special attention should be paid to the force feedback, which is a way of rendering the behavior of the vehicle to the connected steering wheel. Cheaper steering wheels won't give you the full feel of the car, while a steering wheel like the Fanatec Podium series will give you every detail.
What if a steering wheel and pedals are already on your list of possessions? Then it's a good idea to shop around for another accessory that will make the experience even more realistic. Systems from manufacturers such as Logitech, Thrustmaster or Fanatec can be upgraded with, among other things, a gearbox and a handbrake (useful in racing games) or even a special load-cell actuator that increases the precision of the brake pedal. It is also worth taking care of an optimal and comfortable driving position, which is why a steering wheel and pedals stand is a perfect idea, ensuring stability while playing and greater comfort while "driving".
Like in a real racing car
The steering wheel and pedals are only one of the elements of equipment. If you have an unlimited budget and want to feel like in a real racing car, you should be interested in a bucket seat. Bucket seats cost quite a bit, but they almost 100% reflect the essence of tight and narrow seats. Professional sets cost several hundred zlotys, but they allow you to feel like in a real racing car.
Specialized mats are also available on the market, which prevent the floor from scratching and prevent possible shifting of the seat.
From a key ring to a car
You can find a lot of curiosities and gadgets on the market. From simple keyrings in the shape of a tire, to entire models of cars that raced on the tracks or gravel roads of the world. It all depends on your budget and imagination. Being a supporter or fan of a particular team or brand, it is very easy to find gadgets on official websites that will surely please many of us.
At one time, cell phones that looked like car models or were associated with a particular brand became very popular. With the development of the Internet and opportunities, parts from racing cars, spoilers lost during a rally or used tires that were left behind by a team began to appear in online auctions.
Books, films and games
In addition to the above suggestions, it is also worth taking an interest in books, films or games related to racing. The growing popularity of Formula 1 and other races in Poland has caused a boom in the book market, and more and more publishing houses have begun to reach for foreign titles that are successfully sold here
Robert Kubica is also a big part of this. His return to the queen of motorsports has reopened the racing market, and the sale of gadgets related to the teams in which he performed and is still present is visible. Thanks to the cooperation with Orlen, we can also find gadgets related to Alfa Romeo or Robert Kubica himself at petrol stations. A similar policy has been pursued for years by Shell, which is associated with Ferrari in Formula and Ducati in MotoGP. By filling up the tank from time to time, you can collect a sufficient number of stickers, which can then be exchanged for models of motorcycles or cars.
Back to childhood
A very good idea is to reach for Lego bricks, which certainly were present in the lives of each of us. On the shelves, apart from car models, you can also find whole sets consisting of racing teams, mechanics or trucks, and every detail is reproduced to the smallest detail. It should be remembered, however, that playing with blocks is not cheap, and signed and branded products cost almost as much as a ticket for a race or a concert of your favorite band.
Miniature race tracks are also very popular. Electrically driven cars or those controlled with remote controls are a hit in recent years. When buying a basic set, we usually have to deal with two cars that will provide us with fun and entertainment for many hours.
(photo: pixabay.com)