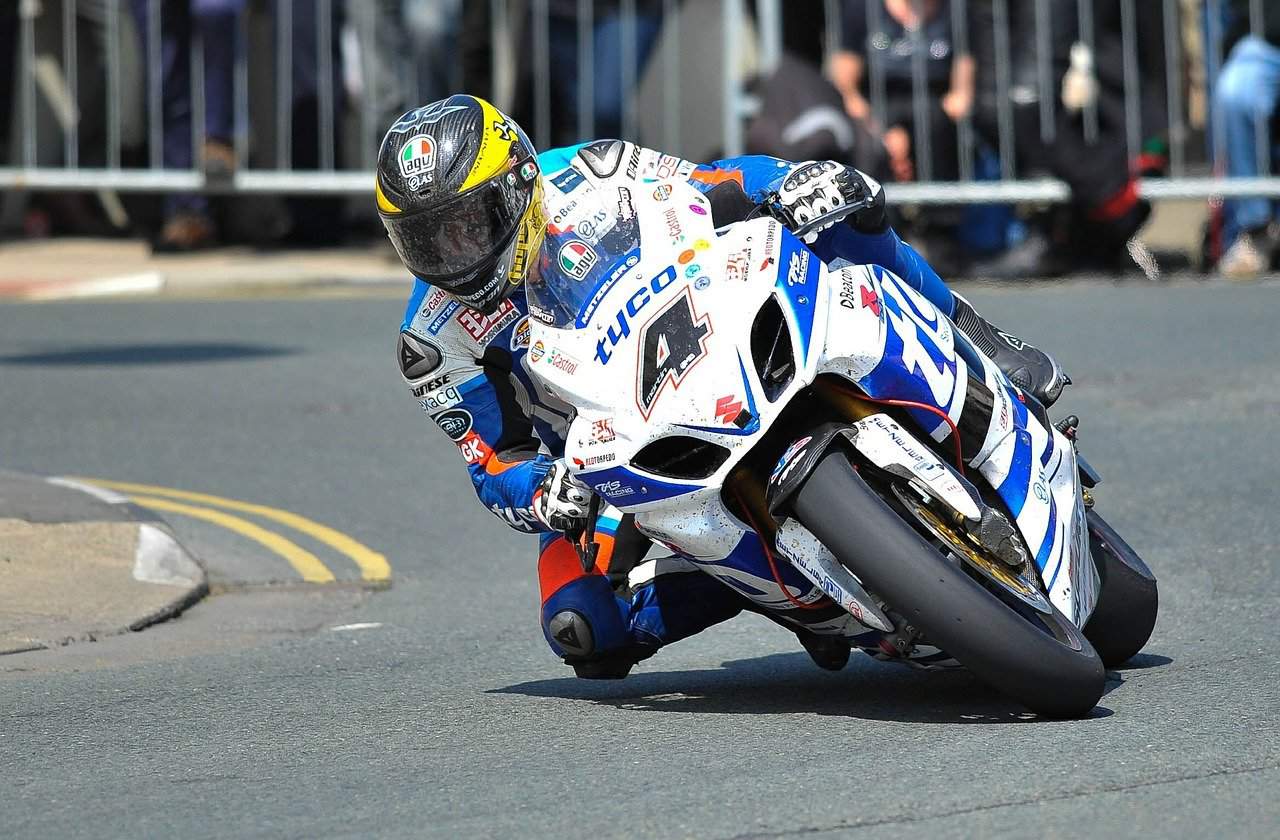 Are you a beginner motorcycle rider and wondering what clothing and accessories you will need? Read our article and find out what you should buy before getting on your motorcycle.
Are you starting out on your motorcycle adventure? There are a few accessories and clothing items that you might need. Find out what to buy to make motorcycle riding a pleasure.
Helmet
The most important piece of clothing, the helmet. It is the only part of a motorcyclist's clothing that is required by law. It is definitely not worth saving on it, because it must adequately protect your head. It also has to be well-fitted – it can neither pinch your ears and head nor be too loose. This makes the helmet uncomfortable and not fun to ride in. There are several types of helmets, among which the basic ones are integral (closed), jaw or open. For beginners we recommend the first two, which protect the whole face and head
It's also worth choosing a helmet with a sun visor, which will protect your eyes from the sun's annoying rays. It can also be useful to have a helmet equipped with a pinlock, i.e. a thin layer that is glued to the screen of the helmet. This prevents it from evaporating on cold and rainy days. If you want your helmet to be unique, you can also match it with a scarf, such as the one available at https://motozloty.com/chusta-na-glowe-czaszka-pirat-bandama-bandanka-p-4273.html.
Jacket
You should not get on a motorcycle in any short-sleeved clothing. Contact between your uncovered body and the asphalt is a situation you don't want to experience firsthand. Literally. That's why it's worth investing in a proper motorcycle jacket. It protects you not only from the effects of falls, but also from cold wind and rain, which can prove particularly troublesome at high speed. Practically all models are also equipped with back, shoulder and elbow protectors. It is also best to choose a model equipped with a breathable membrane and a removable thermal liner. These two features will make your jacket perfect for both summer and winter. It's also worth opting for thermal underwear, which will work great under your motorcycle clothing.
Gloves
Gloves are another important element of a motorcyclist's outfit that will come in handy at the very beginning of the motorcycle adventure. Wind and rain have a terrible effect on the condition of your joints and skin, so it's a good idea to protect them. You also certainly do not want your unprotected hands to come into contact with asphalt during a rollover. Proper gloves are a must. It's a good idea to have at least two pairs – light and breathable ones for summer, and thicker and insulated ones for winter. Remember to choose the right size so you can work the accelerator and the bike's handles with ease
Accessories
If you already have all the most necessary elements of a motorcyclist's outfit, you can also indulge in a little variety. If you want to make your clothing really unique, you can spice it up with patches, such as those available at https://motozloty.com/naszywki-c-98.html. You can also opt for accessories such as scarves, bandanas or chimneys, available at https://motozloty.com/chusty-bandany-maski-kominy-ubrania-c-127_50.html. These accessories will give your clothes a bit of character. Moreover, they are especially popular at motorcycle rallies.
Main photo: Up-Free/pixabay.com