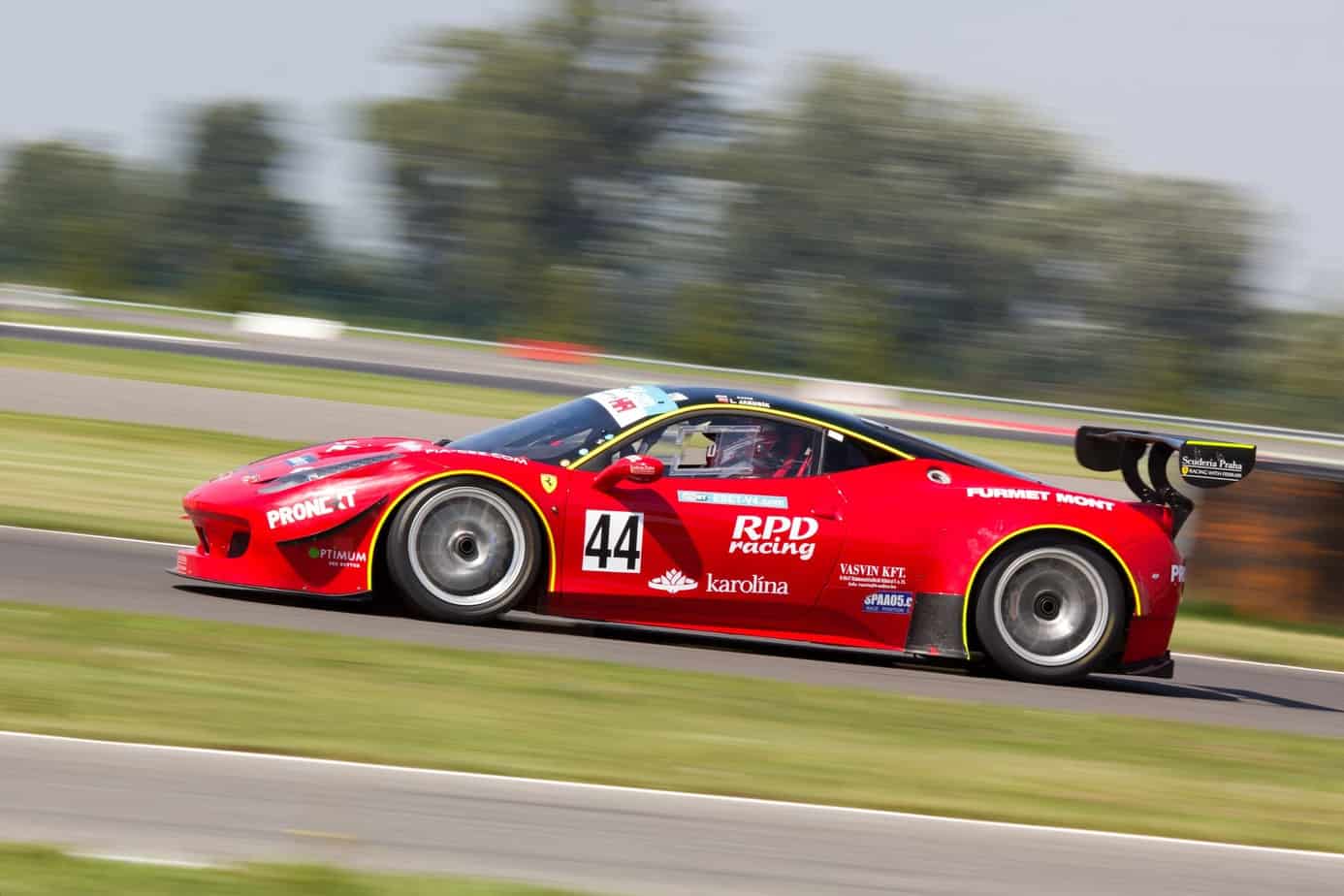 Amateur racing continues to grow in popularity. We examine their history.
Quite a few drivers dream of their own participation in racing. Enthusiasts of fast driving can compete in competitions for amateurs – let's learn about their history.
Motorsports not only for professional drivers
Motorsports are basically dedicated to two types of participants. On the one hand, we can find competitions for professionals, who through their successes gain fame and sign lucrative contracts with sponsors and teams. On the other hand, it is worth paying attention to the proposals for amateurs, who for the love of high speed must pay themselves. Sometimes these are really large amounts of money, but for true enthusiasts this is no obstacle.
Amateurs in Poland have at their disposal, for example, participation in Tor Poznan Track Day (TPTD). Here, up to sixty drivers race their cars for an entire day or participate in short performance drives. It is a series of events dedicated to people who want to start learning or continue fast driving on a professional track. Tor Poznan is one of the most popular places of its kind in Poland. In 2020 the sixth edition of TPTD was already held. This type of event gives amateurs the easiest way to participate in racing.
Racing for amateurs – why are these events so popular?
Many drivers love to drive fast. Amateur racing allows you to give vent to your emotions and provides an amazing experience while competing. Amateur racing has been thriving in Poland and around the world for many years now. What attracts participants? Firstly, the speed which can be achieved on the track, and secondly, its unpredictability. Among other things, the surface changes due to weather conditions, which affects the grip of the car.
Racing is a seasonal sport. In winter, the number of such events decreases almost to zero – this time is mostly used to prepare for the new season. Drivers make various modifications during the colder months, improving their skills and building their form to reach for the coveted wins.
Amateur track racing – safety first
Many race tracks in Poland allow drivers to take part in amateur competitions. This usually requires participation in special racing vehicles with appropriate safety features. The races are held in various classes, thanks to which every amateur of fast driving will find something suitable for himself. Usually the first step to the fascination of amateur track racing is to try racing on go-karts. Interestingly, many famous names from the racing world started their adventure on kart tracks.
The first amateur races in the world
The Guia Circuit in Macau (a special administrative region of China, until 1999 under Portuguese rule) hosted the first amateur kart race in 1954. In 1966, Belgian driver Mauro Bianchi took part in the race in a car prepared by Renault Sports, making the race world famous
One of the most famous race tracks dedicated to both amateurs and professionals is the Nürburgring Nordschleife in Germany. The 24-hour Nürburgring race attracts nearly 700 participants every year. It is a competition without high demands on drivers, and amateurs can also take part. The origins of this race go back to 1970.
Amateur races in Poland
Today every major motorsport event takes place under the wings of the Polish Motor Association. This is where you can get a license allowing amateurs to participate in races. Without a license, you can only participate in rides on tracks, which are sometimes rented to drivers. During such a ride, you can easily check whether you are suitable for this discipline, and if necessary in the next step to make the necessary license. It is necessary to submit a current medical examination on the absence of contraindications to racing.
Amateur car racing in Poland continues to gain interest, as evidenced by Poland's first Bio-Circle TPTD 1hRace, a long-distance car race for amateurs, which took place in 2020. It is a race modeled on the classic of the genre, the 24h Le Mans, but obviously much shorter.
(Photo: Daniel/Pexels)